-THOSE BUILDING IN-
STEPPING STONE
These fine home builders are bringing dreams to life in Stepping Stone.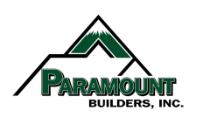 Paramount Builders Inc. is a residential design-build and commercial general contracting company that specializes in building quality projects that withstand North Dakota conditions. Projects include residential custom/semi-custom homes, multi-family properties, and commercial general contracting.

Founded in 2007, Paramount is a Bismarck-based company with a team of 25+ field and office professionals. With decades of combined team experience, you can be confident that Paramount Builders Inc. is the right choice for your new home.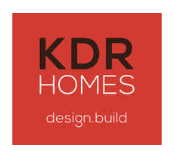 Prior to building in Watford City, KDR Homes gained extensive building experience through deep family ties in the building industry as well as countless specialty and custom homes throughout communities all over Minnesota. Most of which were based off previous client referrals.

KDR Homes takes pride in listening to each and every client's needs and desires to personally customize the home in a resourceful and economic way for each client.
KLT Enterprises has been building in the Watford City area for several years, having previously built in similar cold-weather regions. Offering a range of well-designed, single-family floor plans and semi-custom finishes, KLT is ready to help your family get into your new home.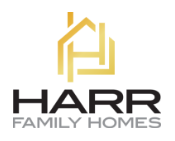 With over 25 years of experience building more than 3,000 homes, Harr Family Homes, LLC is excited to be constructing new homes in Watford City, North Dakota, in the beautiful Stepping Stone Development. There are four plans ranging from 1,425 square feet to 3,200 square feet that have been designed to respond to the needs of the community.

Throughout their careers, owner-builders Kirk and Debbie Harr have forged strong relationships with landowners, local governments, planning boards and the public at large, to develop neighborhoods that provide well-designed and desirable residential communities, including entry-level, move-up, and executive single-family homes.

The Harrs' work has led to numerous, successful communities, creating a legacy of great places to live.
-BRING YOUR-
BUILDER
You may choose to use another builder for your home construction. Visit with our team for more details on the design review process and other requirements necessary for building in the development.